Many drivers in the Forsyth, Macon, and Griffin areas need a steadfast vehicle to get them to and from work. Here at Hutchinson Ford of Forsyth, we're here to provide you with the equipment you need to travel around town in style.
Visit us at our dealership and you'll find a wealth of vehicles ranging from practical SUVs to brawny trucks and even sporty coupes. Keep on reading to hear even more about the services we have available for you here at our dealership.
What's Available at Our New Inventory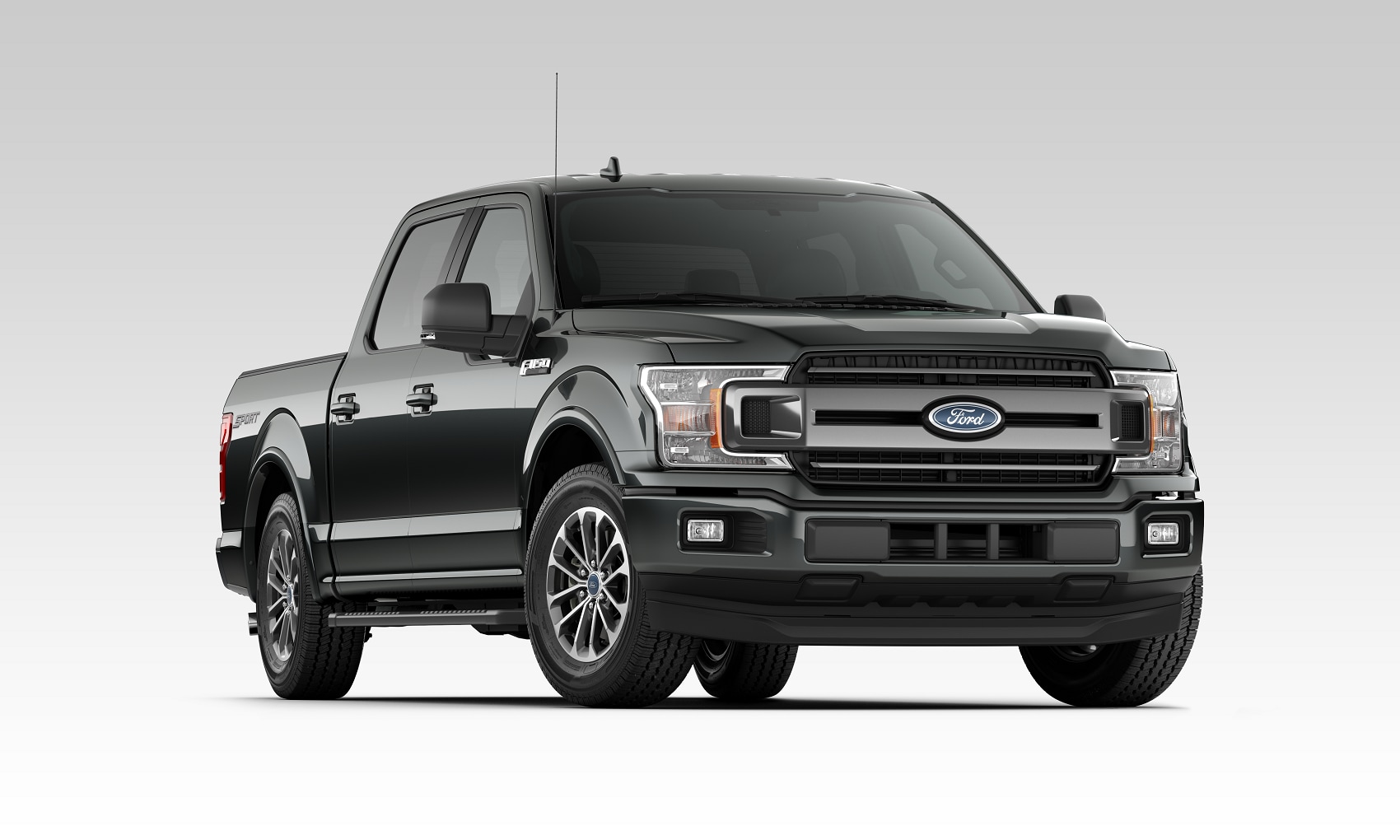 One of the first things we'll do when you meet with us at our dealership is take you on a tour through the many models available on our lot. We offer plenty of models to suit a variety of drivers. No matter what your needs are, we can meet them.
Many drivers enjoy the flexibility that SUVs can provide. Luckily, with our selection of Ford EcoSport models, you're sure to enjoy the freedom of the open road. These compact SUVs are designed to offer a good amount of interior space-all with the horsepower you need to tackle the highway effectively.
If you're planning on doing some serious towing, though, you're going to want to make sure you're using the proper equipment. If you have that need for power, you should get behind the wheel of one of our Ford F-150 models. These trucks deliver the impressive power you need to pull heavy cargo without behind slowed down on the highway.
Exploring Our Used Vehicles
One of the best ways to find a great deal on a vehicle is by looking through our available used inventory. These vehicles provide you with an opportunity to discover something truly special with a great selection of previous model years.
Shopping used can offer you an excellent opportunity to take home a vehicle in a higher trim. If you're looking for a more upscale experience, used vehicles may be able to provide you that-all with an excellent offer.
Just take a look at one of our available Ford Mustang models! These stylish sports cars will provide you with the performance you crave. If you're a driver who wants to give their daily ride a bit of an upgrade, choosing a model like a Ford Mustang may be just what you need.
Available Certified Pre-Owned Vehicles
As an alternative to buying used, we also offer drivers our available certified pre-owned (CPO) inventory. This option serves as a blend between the benefits of buying new and buying used, enabling you to enjoy a fully satisfying car-buying experience.
Like buying used, CPO models are vehicles that have been previously owned. Therefore, they come with a great deal. Best of all, CPO vehicles are typically lower mileage, meaning that you'll enjoy your vehicle for years to come.
Similar to a new vehicle, though, CPO vehicles come with a manufacturer warranty that ensures that they'll last you for thousands of miles. In order to ensure that these vehicles can be considered certified and eligible for the warranty, they must go through a rigorous factory inspection as well.
Let Our Ford Finance Team Guide You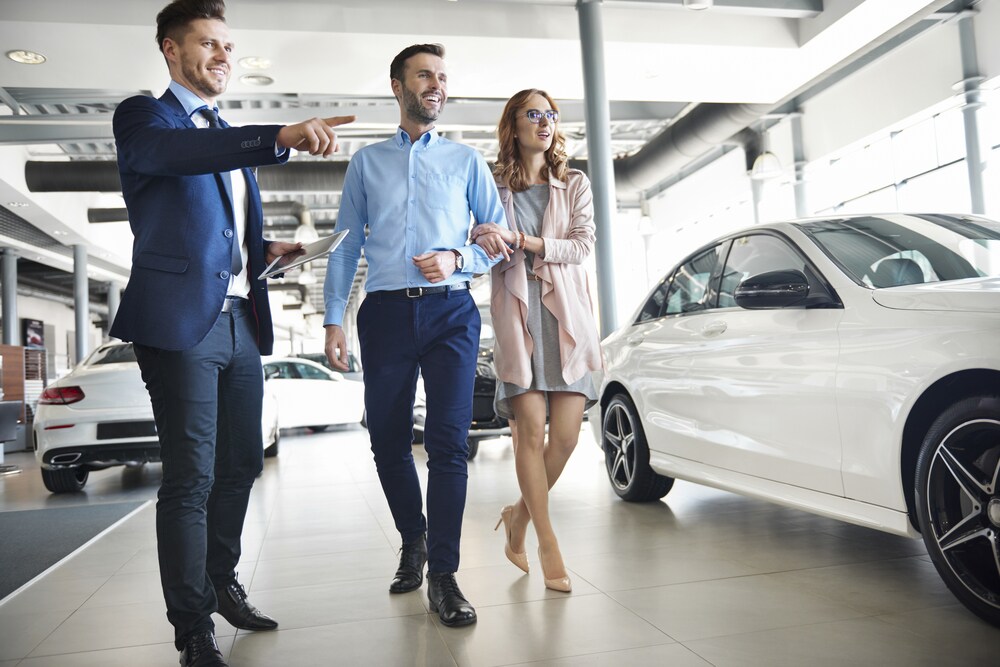 Once you've decided on the car of your dreams, let our Ford finance team help get that car on your driveway. Our team of finance professionals can get in contact with a number of lenders so we can ensure that you will get the car you want in no time.
You can even streamline the process of buying your car by getting pre-approved right on our website. Just visit us online and fill out our available credit application. We'll get back to you quickly on whether or not you've been approved.
Explore Our Available Lease Deals
If you're not sure about buying your next vehicle, our team of finance experts would like to show you the benefits of leasing. Unlike buying, leasing works by allowing drivers to drive a vehicle for a few years at a reduced monthly payment.
With this setup, drivers will be able to get ahold of vehicles with more advanced technology while still enjoying a great deal. When your lease is finished, you simply bring the vehicle back to our dealership and we'll discuss your next car.
If you're a driver who tends to do a lot of commuting and you're looking for a vehicle with all the latest safety and comfort features, leasing may be for you.
Maintain Your Vehicle at Our Ford Service Center
One of the best ways you can ensure that your vehicle lasts well into the future is to make sure that you keep up with its maintenance schedule. Luckily, our dealership is here to provide a comprehensive Ford service center that can help you keep your car running for years.
Our technicians have experience in a multitude of service needs, whether it's for an engine repair or something as simple as an oil change. We offer the expertise to not only maintain your car but to maintain it well.
Our Available Official Equipment Manufacturer (OEM) Ford Parts
Keeping up with maintenance is one of the best things you can do for your car, but if you really want to go the extra mile, make sure you're using OEM parts. These are components that have been designed by your manufacturer and they're specifically engineered to work with your model in mind.
When you pair regular maintenance with OEM parts, you'll be impressed by how well your car runs while it racks up the miles. After all, these parts are built to last and you'll enjoy the peace of mind that comes with ensuring you always use the best components for your daily ride.
Schedule a Test Drive at Our Dealership
Anyone looking for a daily ride should look for a model that's both fun and practical and our inventory at Hutchinson Ford of Forsyth has plenty of options for you. We're proud to provide Forsyth, Macon, and Griffin drivers with a wide variety of vehicles to choose from that are sure to satisfy several needs.
If you're interested in trying out one of the vehicles available on our lot, schedule a test drive with us online or over the phone today!