So, you're interested in taking a new vehicle home to Forsyth, Macon, or Griffin. At Hutchinson Ford of Forsyth, we're here to help, and it's all thanks to our accessible Ford finance center.
To learn how we can help set you up with an auto loan or get a hold of a new lease, keep on reading about our Ford financing today!
About Our Finance Team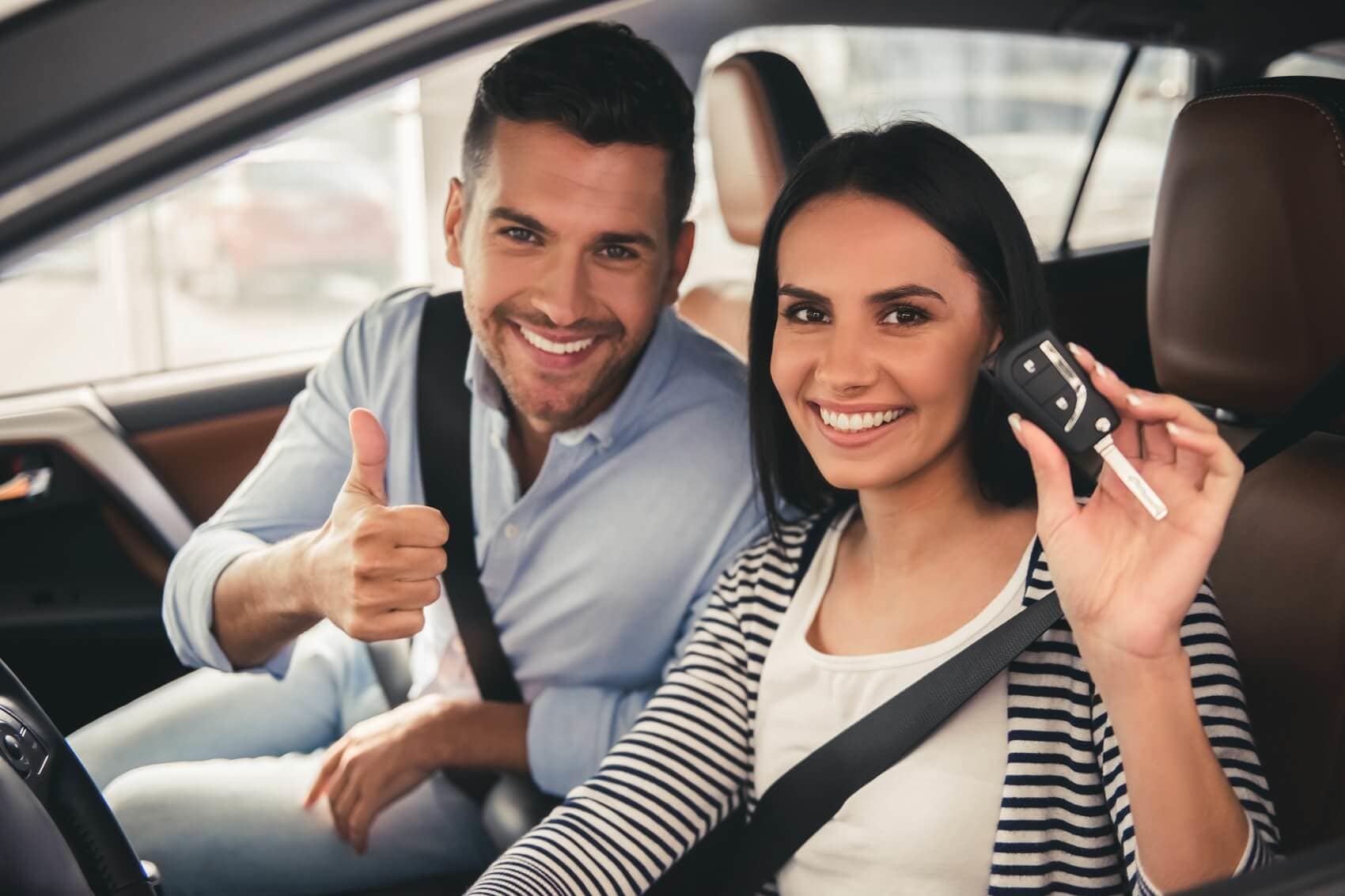 Making Ford financing easy is important to us, and we work to provide you with the care you need with the help of our finance team. Our financers understand Ford financing like the back of their hands, and they're happy to help set you up with an offer when you visit us.
Just speak with one of our finance team members, and we'll start searching from our wide selection of lenders that are available to us. We work with many different local lenders who specialize in a wide number of clients.
We can even help drivers with little to no credit get a hold of a loan through our lenders. We're happy to work with drivers with any credit history, and we'll make sure that you get a suitable offer from a lender no matter what.
Once we're finished getting you approved for a number of loans, we'll come to you with the best offer so that you can decide if it's right for you. If you're satisfied with the loan, you'll be all set to drive home in a stylish new Ford.
Make Use of Our Finance Tools
When you visit our website, you'll be treated to a great selection of finance tools. We have an available Kelley Blue Book value tool, which allows you to get an idea of what your current vehicle is worth before trading it in. This helps you get a good idea of what you can expect when you come to our dealership.
We also offer a credit estimator tool to help you get an idea of what your credit score is. By utilizing our available credit estimator, you'll be able to prepare your credit score for the purchase of your vehicle.
Finally, you can make use of our available payment calculator to help you decide which finance offer is suitable for you. This tool allows you to fill in the details of an auto loan, and our system will work to estimate the monthly payments for that loan. By making use of our available payment calculator, you can get a great idea of what you can expect from any given loan.

Get Pre-Approved Through Us
While you're on our website, a great way to get prepared for the purchase of your next car is by making use of our available pre-approval form. This online form is for you to provide your financing information before coming to see us, so we can get you set up with a loan beforehand.
Getting pre-approved with us is quick and easy, and it's a great way to get approved for a loan right from the comfort of your own home. Once you're ready, just come meet with us at our dealership, and we'll have you driving home in your new Ford in no time.
Our Available Lease Options
In addition to providing drivers with vehicle loans, we're happy to offer drivers various leasing options. Just visit our Ford finance center and ask about leasing. Our financers will be more than happy to get you a Ford lease right here at our dealership.
If you're interested in leasing but aren't completely sure how it works, we'd love to have a one-on-one conversation with you. Just stop by our finance center, and we can give you a hand today!
Buying vs Leasing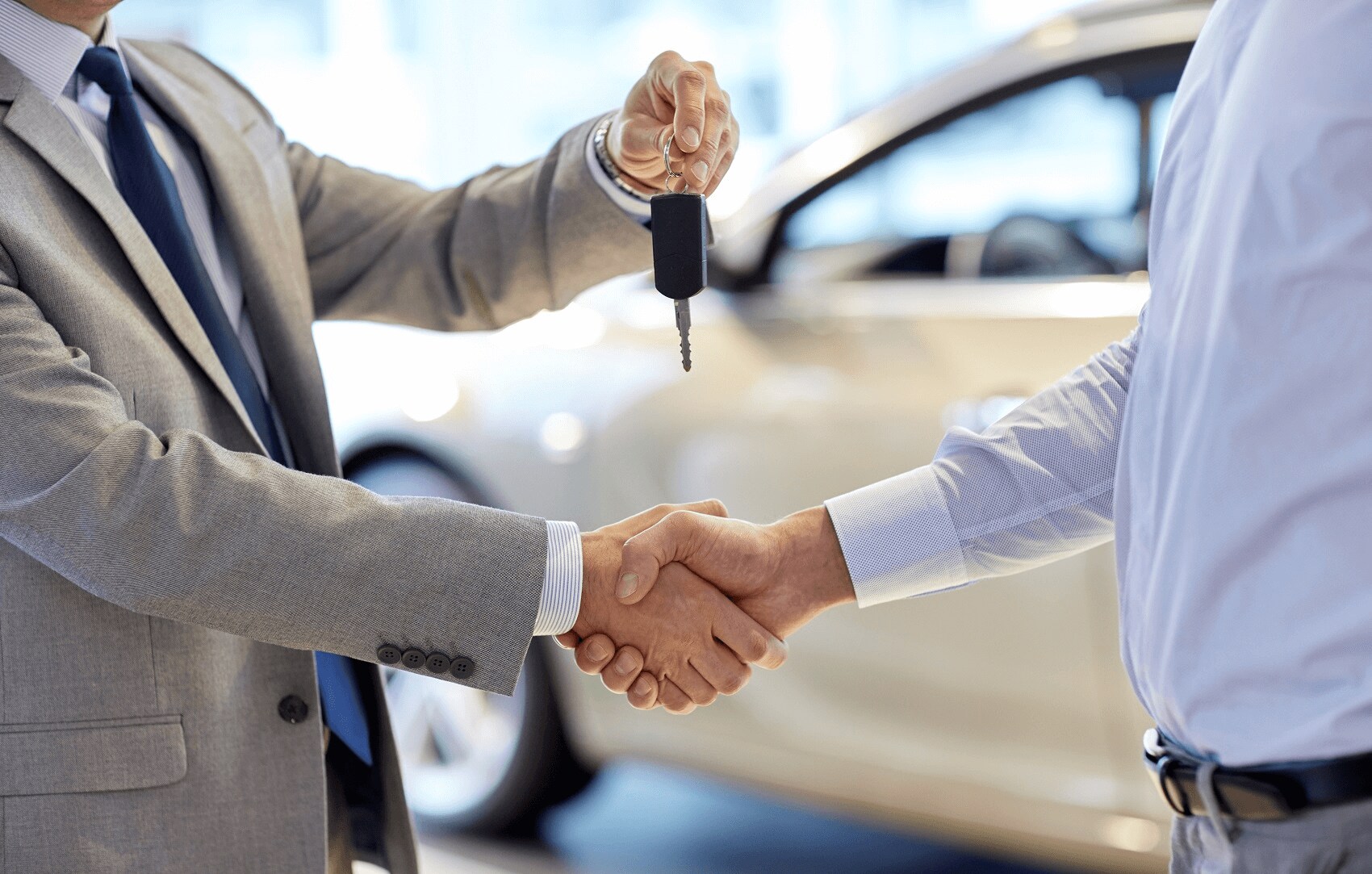 For many drivers, buying has been the only option that they've considered for all their vehicles. However, there's an alternative that can help you get lower monthly payments on a new car.
Leasing proposes an alternative to buying and has drivers using a vehicle for a few years before returning it to the dealership. Instead of paying for the full value of the vehicle, you'll pay a reduced value based on the number of years you have the car for.
With a leased vehicle, you'll notice reduced monthly payments-all with a new car with the latest technologies. However, drivers who tend to do a lot of road trips may prefer to buy, as leases come with restrictions on the number of miles you can put on a vehicle.
Drivers who have shorter commutes will love having a lease, as it can provide them with a more advanced vehicle. If you're drawn to all the latest technology or you just want to start your morning off with a more comfortable vehicle, leasing is a great option for you.
Make Use of Our Available Ford Finance Specials
If you're searching for the latest deals on Ford vehicles, our available Ford finance specials may be where to look. We're happy to provide you with plenty of deals right here on our website with offers on vehicles from compact SUVs to full-size trucks.
We even offer a wealth of Ford-manufacturer deals and incentives that can help you get a hold of a new car in no time. We're proud to supply drivers with a wide selection of deals to choose from that will help you get a hold of a car that you'll be eager to drive every day.
Get Pre-Approved at Our Finance Center Today
If you're a driver in search of your next vehicle, our finance team at Hutchinson Ford of Forsyth would like to help. We have Ford finance offers that provide excellent deals for Forsyth, Macon, and Griffin drivers.
If you're looking to take home one of our vehicles, explore our website and get pre-approved for an auto loan today!