The Ford Super Duty F-250, made of a high-strength steel frame and military-grade aluminum alloy, is a powerful truck Forsyth, Macon, and Griffin drivers can turn to when towing is what truly matters. At Hutchinson Ford of Forsyth, our goal is to make things easy for small business owners and fleet managers who seek the power of a truck like the Ford F-250.
You'll find the Ford F-250 for sale here at our dealership. Browse our online inventory to see the latest options or stop by the dealership to see it in action. Continue reading, too, to see our Ford F-250 reviews and educate yourself about what this truck has to offer.
2020 Ford F-250 Review 2019 Ford F-250 Review 
Ford F-250 Towing Capacity Ford F-250 Lease 
Ford F-250 MPG Ford F-150 vs F-250
Powerful Ford F-250 Performance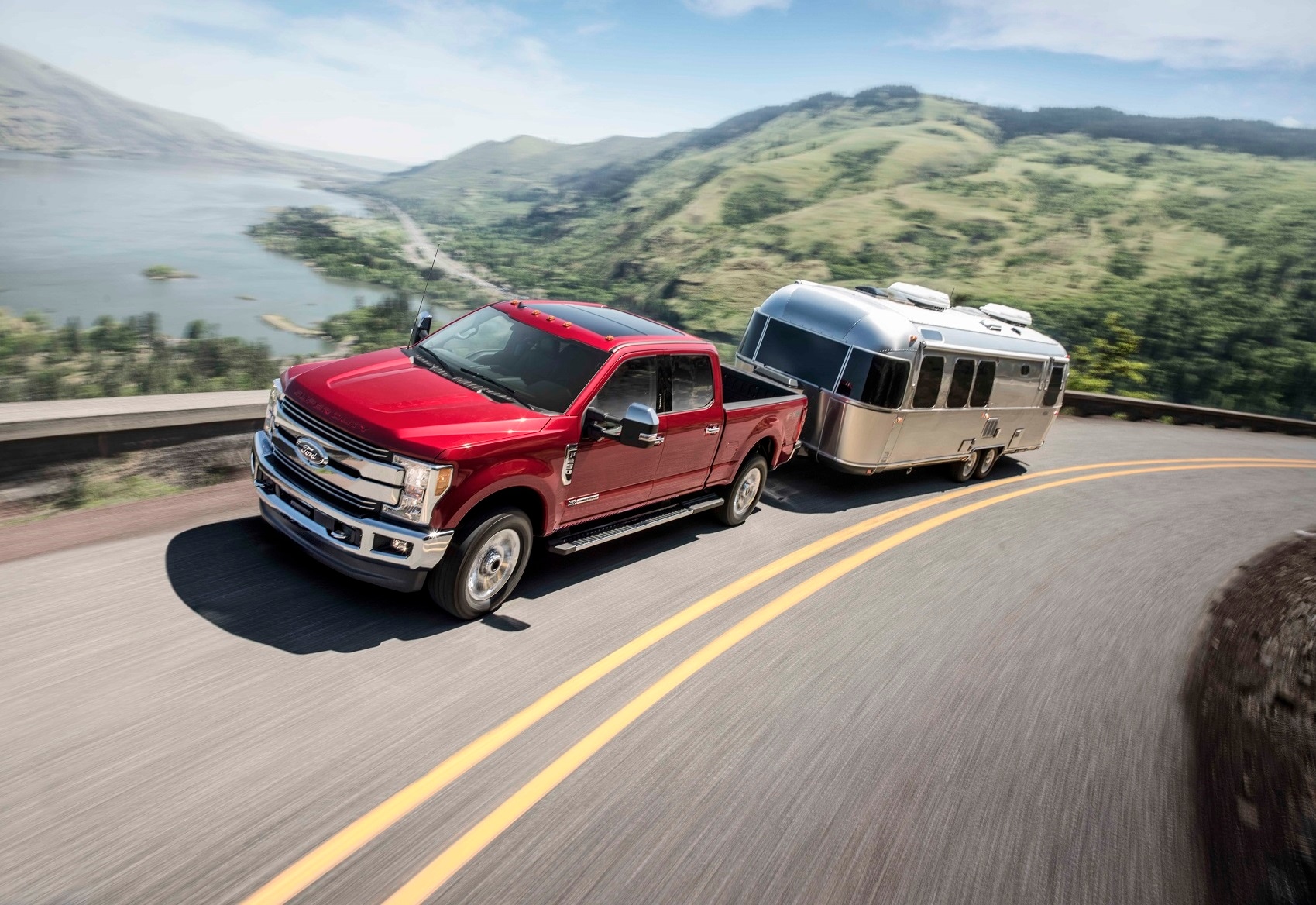 The 6.2L V8 engine is mated to a smooth-shifting 6-speed SelectShift® automatic transmission, which carries the natural feel of a manual transmission but the convenience of an automatic. With this engine, the maximum towing capacity of the Ford F-250 is right at 15,000 pounds. When you have a challenging towing job to tackle, this is the truck to do it with.
The Power Stroke® Turbo Diesel V8 can provide a bit more in the towing capacity department-up to 18,000 pounds as a matter of fact. Under the hood, despite its more-than-capable engine, the Ford F-250 still performs well in the MPG department.
Ford F-250 Interior
Inside the F-250, you'll have access to the available SYNC® system, where you can listen to music, control certain features with your voice, and use select apps to your advantage. The Bluetooth® wireless audio lets you wirelessly take control with voice commands, while the 911 Assist® can call for help in case of emergency, even if you're unable to do so.
Why read our latest F-250 reviews? It's the best way to learn about this truck and everything it brings to the table. Browse this page for the latest information and get in touch with our sales team if you have any further questions.
The Truck That Means Business
The Ford Super Duty F-250 is ready for the daily tasks at hand. Whether they're taking place in Forsyth or going down in Macon, the F-250 is the Griffin heavy-duty truck you need to get the job done on time.
Explore the inventory of Super Duty trucks right here at Hutchinson Ford of Forsyth and be sure to check out the latest reviews here on this page.