When maintaining a healthy vehicle, routine maintenance is key. At Hutchinson Ford of Forsyth, we'd like to help Forsyth, Macon, and Griffin drivers stay on the road for years to come and that all starts at our service department.
Keep on reading to learn more about the services available through our service department along with why you should come to us for all your routine maintenance.
Some of Our Available Services
Your car is made up of a lot of parts that all wear down over time with some parts wearing down faster than others. It's for this reason that it's important to make sure you come to us to maintain your car with regular services, such as oil changes, tire replacements, and routine brake repairs. We have the parts and expertise to make sure your routine maintenance is done right every time.
Perhaps your Ford is dealing with larger repair needs. Luckily, our service department can help with that as well. Our team knows Ford vehicles inside and out, so we can take care of your car, whether it's an engine repair or even a transmission repair.
Why Visit Our Ford Service Department?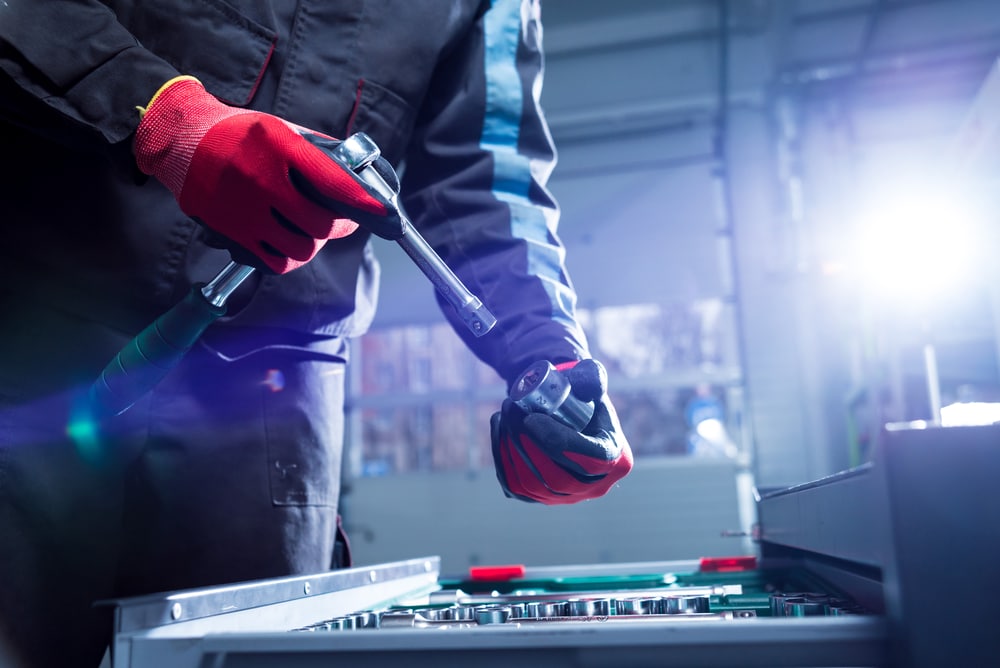 There's a lot of fine engineering that goes into every Ford vehicle and so each one requires proper care when being maintained. At our Ford service department, we're able to provide you with Ford official equipment manufacturer (OEM) parts.
OEM parts are components that have been designed specifically by the manufacturer, ensuring that they've been built specifically with your model in mind. These aren't one-size-fits-all components that you may see among aftermarket parts.
By being sure to stick to OEM components, you'll find that your vehicle's components will last longer. Not only that but OEM parts will ensure that your vehicle runs at its best so you can be sure you're giving your vehicle the care it needs.
Schedule an Appointment with Our Ford Service Department
Drivers in the Forsyth, Macon, and Griffin areas should make sure they're keeping their cars in good shape. Thankfully, we at Hutchinson Ford of Forsyth work to make it easy to set up an appointment with our Ford service department.
If you're looking to keep your car maintained, schedule an appointment with us online or over the phone today!